'Draconian' rules for covering Gitmo
Playboy's Brian Karem is back at the White House. And more press freedom news.
I'm Scott Nover. Welcome back to Pressing, a newsletter about press freedom. If you haven't yet subscribed, you can do so here and receive this letter in your inbox every Tuesday morning.
This is the 13th issue of Pressing and we've got a lot of news from the U.S. and around the world. Please keep the feedback coming and send thoughts, suggestions, and tips my way at sgnover@gmail.com.
A quick note: If you check out the subscription page for Pressing, you'll see a paid option now. In the future, these free issues will keep coming to your inbox every Tuesday morning, but I will sprinkle in additional email updates throughout the week for subscribers. You'll get some real-time analysis on breaking stories and maybe some original Q&As too. If you're a fan of the newsletter and want to read more, or just want to support my work, you can subscribe here. But, for the next five days, if you click the link below, you'll get a full subscription, 40% off for one year. Just three bucks a month!
Thanks for your support! Okay… now, let's jump in.
Judge Grants Relief to Playboy's Brian Karem, Now Back at the White House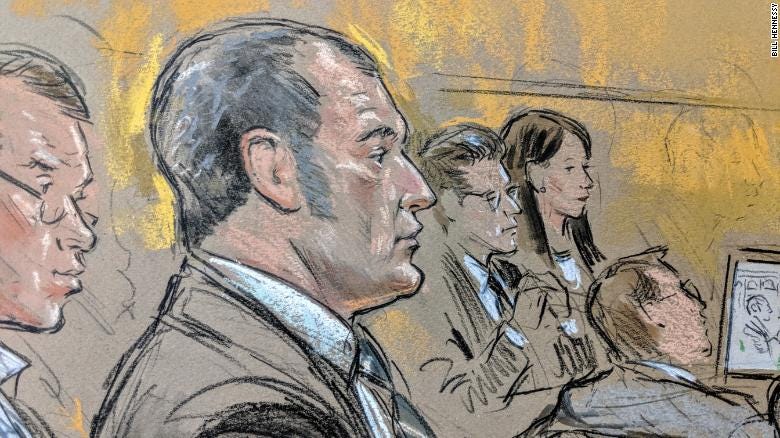 Last Tuesday, after the long Labor Day weekend, a federal judge granted relief to Brian Karem, the Playboy White House correspondent whose press pass was suspended for 30 days by White House Press Secretary Stephanie Grisham. U.S. District Judge Rudolph Contreras granted a temporary restraining order (TRO) to Karem because Grisham "had failed to provide fair notice of the fact that a hard pass could be suspended," violating his due process rights. Thus, the judge found, Karem proved he was likely to succeed on the merits of his case, a necessary hurdle for demonstrating that his constitutional rights — under the First and Fifth Amendments — were being violated.
As of now, the lawsuit is still ongoing—Karem has just been granted temporary relief while the case goes through the legal process. Thus, he's back to work at the White House. That being said, Jim Acosta and CNN dropped their similar lawsuit after receiving the TRO—and Karem and Acosta have the same legal representation, attorney Ted Boutros.
In The Washington Post's "The Fix" blog, Aaron Blake has an annotated guide to Karem and Sebastian Gorka's "embarrassing" confrontation in the White House Rose Garden, which I highly recommend.
---
If you're not already subscribed to Pressing, click here to receive it weekly:
---
After Outcry, Defense Department Rescinds New Gitmo Press Rules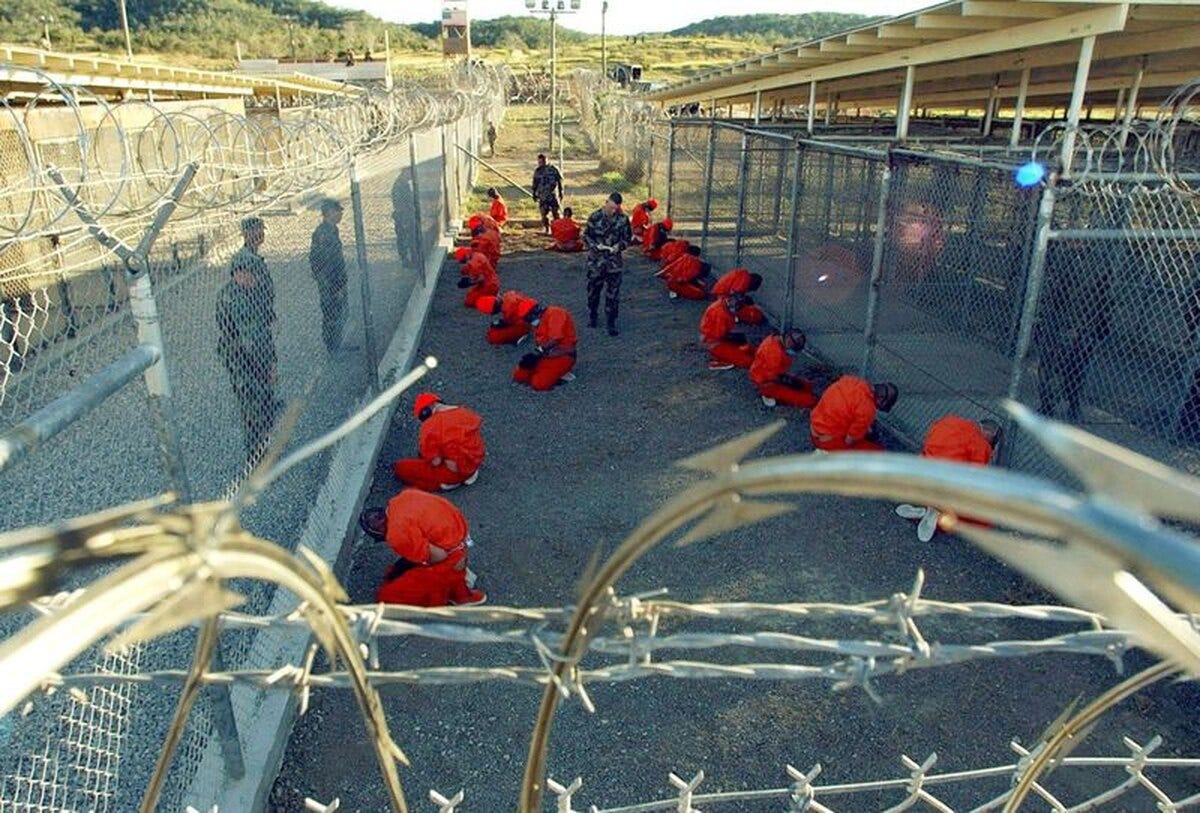 If you want to report on Guantanamo Bay, the U.S. Department of Defense says you're going to have to be constantly escorted by military personnel. Oh, and they'll have to review and approve any interviews you conduct before they can be uploaded to a computer. Oh, and they can seize your belongings, including your laptop and cell phone at any point. Sound good? No? Well, you'll need to sign on the dotted line in order to keep working there.
"In all the years I've covered Guantanamo I have never been presented with these Navy base documents to sign. This week was the first time," tweeted New York Times reporter Carol Rosenberg, who is based at Guantanamo. "To be clear: Media do sign ground rules to cover military commissions. They were drawn up at the Pentagon with Pentagon Press Association input. This piggyback Navy base doc is unprecedented."
The Intercept reported on the new rule proposal on Aug. 30, calling them "draconian." The U.S. Press Freedom Tracker released their own report yesterday.
After an outcry from press groups, however, the Defense Department rescinded these new rules on Friday. "Reporters must still sign Defense Department ground rules that have been in place since 2010," The Intercept's Alex Emmons notes.
---
Headlines From Around the World
---
It's Awards Season for Press Freedom
I forgot to include these in July when they first came out, but… The Committee to Protect Journalists announced their annual International Press Freedom Awards recipients, who will be honored on Thursday, November 21 in New York City. The award recipients and their CPJ write-ups are included below:
Patrícia Campos Mello, Brazil — "Patrícia Campos Mello is an award-winning reporter and columnist at the daily Folha de S. Paulo and an international correspondent. During the Brazilian presidential election campaign in 2018, she was attacked online and doxxed in response to her coverage of supporters of then presidential-candidate Jair Bolsonaro allegedly sponsoring bulk messaging in WhatsApp."

Neha Dixit, India — "Neha Dixit is a freelance independent journalist in India, who has shed light on important human rights issues through her investigative journalism. She has faced legal and physical threats, as well as online harassment, after reporting on alleged wrongdoing by right-wing nationalist groups and police."

Lucía Pineda Ubau and Miguel Mora, Nicaragua — "Lucía Pineda Ubau is the news director of the Nicaraguan broadcaster 100% Noticias, and Miguel Mora is the outlet's founder and editor. Both were imprisoned in December 2018--and freed in June--in connection to their coverage of political unrest in the country. The outlet is banned from broadcasting in Nicaragua, and the government has seized its studio and equipment."

Maxence Melo Mubyazi, Tanzania — "Maxence Melo Mubyazi is a champion of online freedom of expression in Tanzania. He is the co-founder and managing director of Jamii Forums, a popular East and Central African website and discussion forum that is a source of breaking news. He has been charged under the country's restrictive Cybercrimes Act and, in 2017, appeared in court 81 times."

Zaffar Abbas, Pakistan (Gwen Ifill Press Freedom Award) — "Zaffar Abbas is the editor of Dawn, Pakistan's leading daily. Abbas, who has decades of experience as a reporter in Pakistan, has led Dawn since 2010. Under his editorship, Dawn and its reporters have come under government pressure several times."
The National Press Club announced the recipients of their John Aubuchon Press Freedom Award — Aasif Sultan and Mackenzie Mays — who will be honored on Oct. 17 in D.C.
And Reporters Without Borders announced the nominees for their own press freedom awards, which will be presented in Berlin on September 12.
---
Domestic Threats to Press Freedom
---
Inaugural L.A. Press Freedom Week
The Los Angeles Times and the Hollywood Foreign Press Association announced a weeklong press freedom celebration from September 16-20, 2019 in the Los Angeles area. (You might know the HFPA because they run the Golden Globes every year). The Committee to Protect Journalists, the Reporters Committee for Freedom of the Press, and the International Consortium of Investigative Journalists are also sponsoring. They'll be hosting various sessions around L.A. on topics including election reporting, diversity and inclusion, cross-border threats, transparency in police conduct, and combatting disinformation from dictatorial regimes. You can find the full run-down here.
---
That's all for this week. Thanks for reading and I'll see you next Tuesday! Send tips and feedback to sgnover@gmail.com.