MAGA Teen vs. WaPo: Sandmann Lawsuit Dismissed
News from East Asia, the U.S., and elsewhere in this edition of Pressing.
I'm Scott Nover. Welcome back to Pressing, a newsletter about press freedom. If you haven't yet subscribed, you can do so here and receive this letter in your inbox every Tuesday morning.
This is the eighth issue of Pressing and we've got a lot of news from the U.S. and around the world. Please keep the feedback coming and send thoughts, suggestions, and tips my way at sgnover@gmail.com. Let's jump in.
First of MAGA Teen's Defamation Suits Dismissed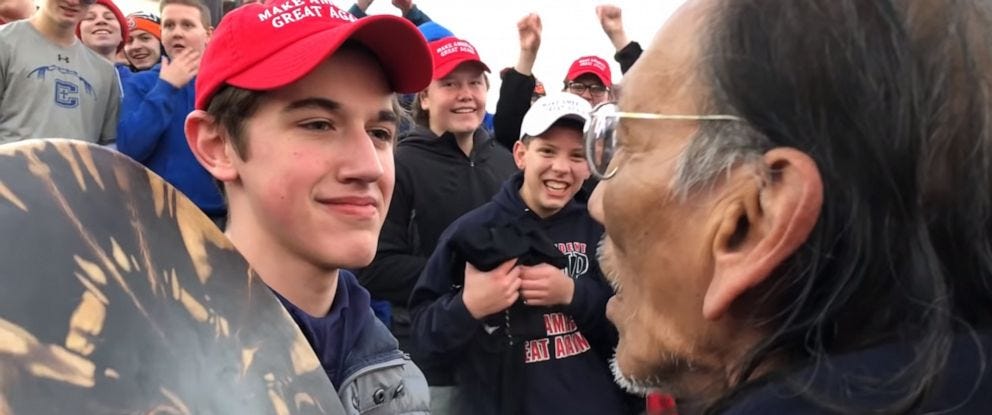 Federal Judge William O. Bertelsman dismissed the defamation lawsuit from MAGA hat-wearing teen Nicholas Sandmann, a student at Covington Catholic High School, who sued The Washington Post over their coverage of a viral video that appeared to show him mocking a Native American protester this winter. (I covered this fascinating case in March for The Atlantic.) The judge found that the Post acted appropriately in reporting "statements of opinion" from Nathan Phillips, the protester. Read the full opinion here.
Sandmann, represented by lawyer Lin Wood, still has two pending defamation cases against CNN and NBC respectively. Both are being litigated in the Eastern District of Kentucky and will be decided by Bertelsman. After the Washington Post decision, the odds don't look great for Sandmann and Wood.
---
If you're not already subscribed to Pressing, click here to receive it weekly:
---
More From 'Media Law 101'
The Reporters Committee for Freedom of the Press and the Associated Press are dissatisfied with the Department of Justice and the FBI's refusal to "produce adequate records regarding the FBI's impersonation of the media." Here's a full summary of the imperative and timeline behind the effort.

After U.S. Defense Department spokesperson Jonathan Rath Hoffman committed to better engagement with the press, new Secretary of Defense Mark Esper refused to take questions at a bilateral meeting with Egypt's defense minister, "breaking with a precedent set by SecDef Mattis," tweeted CNN national security reporter Ryan Browne.
---
Press Freedom Progress in Malaysia?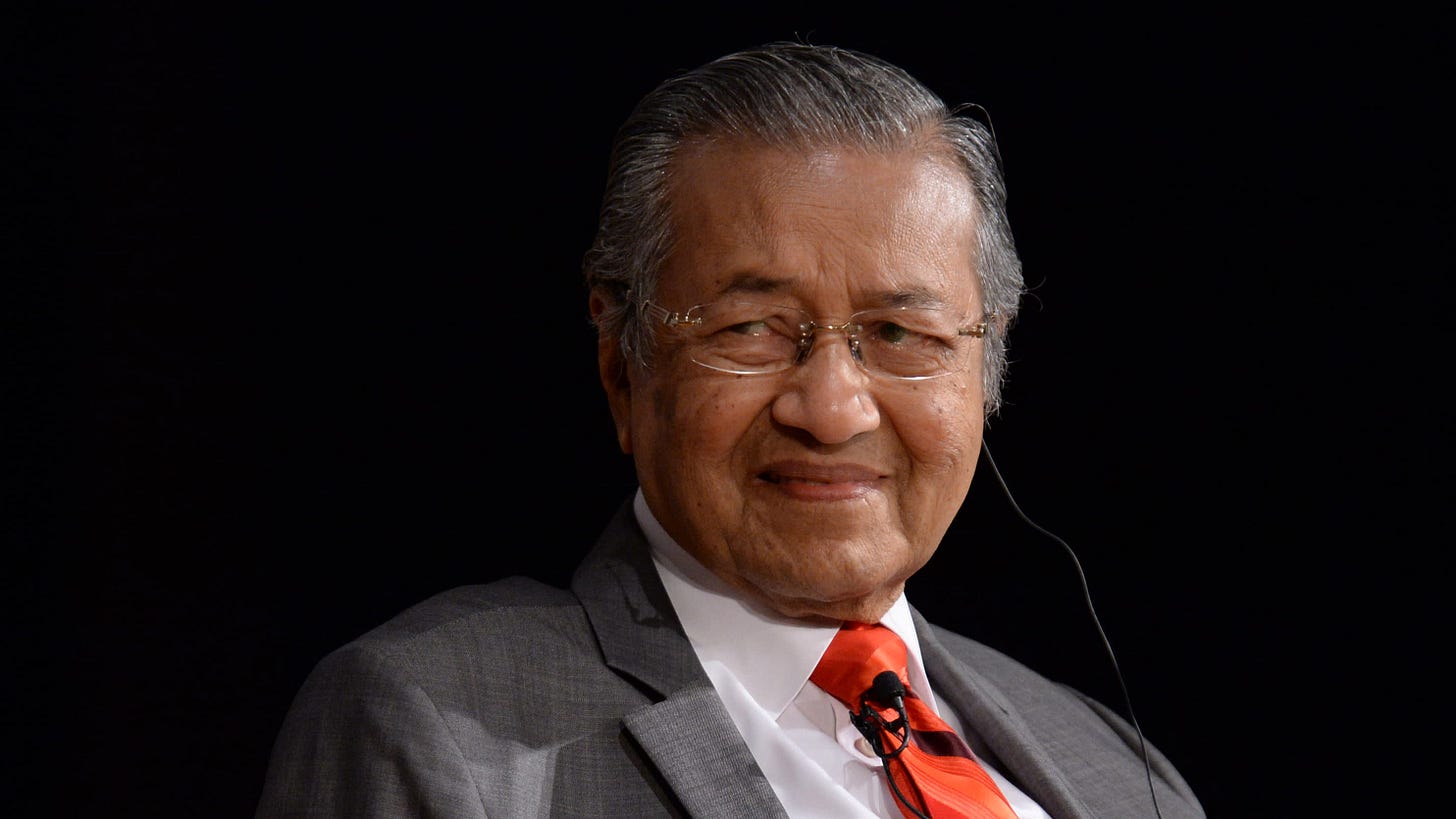 In Malaysia, the Printing Presses and Publications Act (PPPA) "gives the government power to close down media organisations or suspend operations," but the The Guardian reports that its days might be numbered. Prime Minister Mahathir Mohamad is supposedly considering a proposal to abolish the PPPA and set up an "independent media council." The law has repeatedly been used to censor speech unfavorable to the government:
The government of former prime minister Najib Razak used these laws to curb reporting on 1MDB, a state investment vehicle aimed at developing the country's economy. Razak is on trial for his alleged involvement in looting the fund, from which more than $4.5bn (£3.4bn) was reportedly stolen. Razak, who denies any wrongdoing, lost a general election in May 2018, after the opposition capitalised on public mistrust of his government.
But, The Guardian notes, when Mohamad was prime minister in the 1980s, he shut down four newspapers and was called one of the worst "enemies of the press" by the Committee to Protect Journalists. Malaysia's Centre for Independent Journalism has previously called for the repeal of the restrictive PPPA before the establishment of any media council, as indicated in Free Malaysia Today last fall. CPJ's Shawn Crispin gave the following quote to The Guardian.
"We're hoping that he really has had an epiphany and understands that he was brought to power on a pretty genuine democratic mandate… Eyes wide open, because we remember very well who Mahathir was."
But, Mahantir is 94… and you know what they say about teaching old dogs new tricks.
---
Headlines Around the World
After a Financial Times report alleged that Want Want China Times, a Taiwanese media outlet, takes directions from the Chinese government, the company is suing for libel, The Diplomat reports.

Eye-roll alert! Saudi Arabia is launching a media awards ceremony in order to boost their reputation on the world stage, the Middle East Eye reports. This comes as Crown Prince Mohammed bin Salman has been linked to the assassination of dissident journalist Jamal Khashoggi and has tripled the number of jailed journalists since 2017, according to Reporters Without Borders.

From the BBC: In Britain, a legal challenge to the Investigatory Powers Act, or "Snooper's Charter" as it's known, failed when a High Court judge ruled the government's safeguards were sufficient. "This disappointing judgment allows the government to continue to spy on every one of us, violating our rights to privacy and free expression," said a spokesperson for Liberty, the human rights advocacy group that brought the challenge. The National Union of Journalists called the decision "a blow to journalists and press freedom."

According to the CPJ, journalists were shot with rubber bullets and groped while covering taxi driver protests in Asunción, Paraguay.

The AP reports: Brazilian president, Jair Bolsonaro, raises the possibility of jail time for Glenn Greenwald. CNN's Jake Tapper tweeted in Greenwald's defense:
---
Chinese 'Cyber-Dissident' Arrested—Again.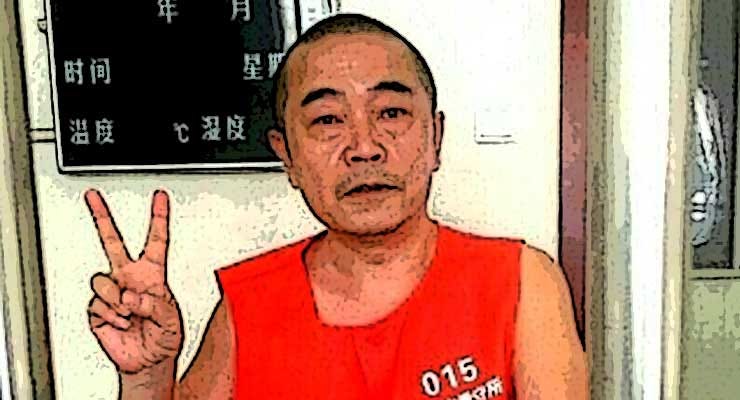 From the BBC: Huang Qi, the founder of the human rights monitoring news website 64 Tianwang, has once again been arrested. This time he is accused of "intentionally leaking state secrets to foreigners."
Huang, 56, has been imprisoned twice before over his reporting; from 2000-2005 and from 2008-2011. He was detained three years ago, but released after a few days. Huang has heart and kidney disease and human rights advocates are seriously concerned for his physical safety:
"This decision is equivalent to a death sentence, considering Huang Qi's health has already deteriorated from a decade spent in harsh confinement," said Christophe Deloire, the secretary-general of Reporters Without Borders.
The BBC notes that Huang was the first Chinese citizen to be put on trial for internet crimes in 2003 after he published others' articles about the 1989 Tiananmen Square protests on his website.
---
That's all for this week. Thanks for reading and I'll see you next Tuesday! Send tips and feedback to sgnover@gmail.com.