Misogyny in Mississippi
And more threats to press freedom in this week's issue of Pressing.
I'm Scott Nover. Welcome back to Pressing, a newsletter about press freedom. If you haven't yet subscribed, you can do so here and receive this letter in your inbox every Tuesday morning.
This is the sixth issue of Pressing and we've got a lot of news from the U.S. and around the world. Please keep the feedback coming and send thoughts, suggestions, and tips my way at sgnover@gmail.com. Let's jump in.
Congress Is About to Expand a Secrecy Law and Press Advocates are Alarmed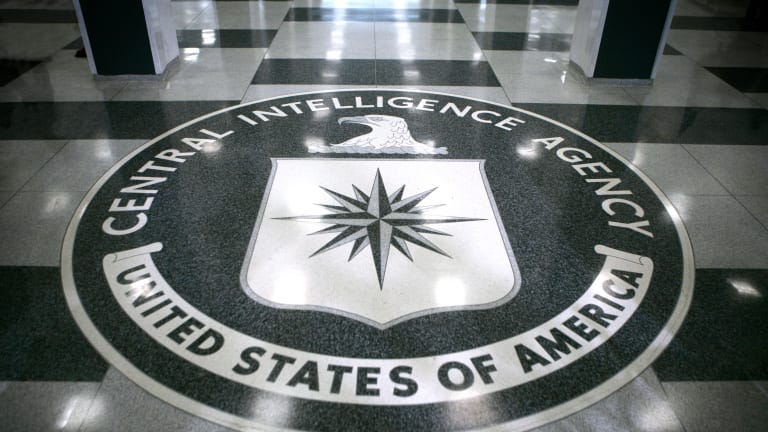 The Central Intelligence Agency is quietly urging Congress to extend the Intelligence Identities Protection Act (IIPA), and expand it with new language that would leave journalists vulnerable to prosecution if they publish the names of undercover CIA agents. Charlie Savage noted in his reporting for The New York Times that the rarely-used law has, in fact, secured convictions in at least two cases since it was enacted in 1982. Gabe Rottman from the Reporters Committee for Freedom of the Press wrote a helpful briefer on the legal expansion, which has already passed the House:
The IIPA was originally intended to cover disclosures that put intelligence employees, officers, agents and informants at risk of physical harm or arrest, which it did by limiting its scope to disclosures concerning individuals who were serving or residing, or who had recently served, overseas. The CIA now wishes to remove that overseas requirement entirely, which would allow it to criminalize, in perpetuity, the disclosure of the identity of anyone with, or who has had, a classified relationship to an intelligence agency. This would subject national security reporters in particular to a heightened fear of criminal liability for the disclosure of classified information, even when it is squarely in the public interest, such as revelations of intelligence agency wrongdoing.
Freedom of the Press Foundation executive director Trevor Timm writes that, "Under the proposed law, any journalist who, say, revealed the names of 'covert' CIA officers that had engaged in torture or ordered drone strikes on civilians would now be subject to prosecution — even if the newsworthy actions occurred years or decades prior or the officer in question has always been located in the United States."
Timm finds the most "egregious" aspect is that Adam Schiff, the Democrat who leads the House Intelligence Committee, allegedly inserted the new section into the bill himself, in accord with the CIA's wishes. "When you take a good look at his record, Schiff has always favored the secrecy of intelligence agencies over journalists' rights," he wrote on Medium.
---
Headlines from Around the World
---
If you're not already subscribed to Pressing, click here to receive it weekly:
---
A Changing of the Guard at the White House
There's been a changing of the guard at the White House Correspondents' Association, the main advocacy organization supporting the White House press corps. Olivier Knox, Chief Washington Correspondent for SiriusXM, passed the WHCA's president's gavel to Jonathan Karl, ABC News Chief White House Correspondent. In my reporting, I've always found Olivier extremely responsive and helpful — an ally to reporters everywhere (not just in the White House). For the upcoming year, the Associated Press' Zeke Miller will be vice president, Todd Gillman of the Dallas Morning News will be secretary, New York Times photographer Doug Mills will be treasurer, and the board will be rounded out by Tamara Keith of National Public Radio, Politico's Anita Kumar, The Daily Mail's Francesca Chambers, CBS News Radio's Steven Portnoy, CBS News' Fin Gomez, and executive director Steven Thomma.
The transition takes place in the early days of Stephanie Grisham's control of the communications and press portfolios. Grisham arrived in the new role last month amidst concern that she had a troubling record in her home state of Arizona, once having banned reporters from the Arizona House floor. Emily Heil and Paul Farhi at The Washington Post noted her "combative style" and vigorous defenses of her former principal, Melania Trump (note: she's still leading FLOTUS's press efforts too). However, Grisham did score points with press advocates during the president's trip to North Korea when she got in "an all out brawl," as a source told CNN's Jim Acosta. She was bruised by North Korean officials while trying to make sure reporters got a view of the summit between Trump and North Korean dictator Kim Jong Un.
Meanwhile, former Vice President Joe Biden has promised to reinstate the daily White House press briefings (along with those at the State Department and Defense Department) if he becomes president, he said in a speech this week.
---
Americans in Trouble
Glenn Greenwald has become the focus of the press freedom debate in Brazil, the AP reports, after his website The Intercept published text messages that appear to show Justice Minister Sergio Moro had "improperly advised prosecutors in the corruption trial that jailed former President Luiz Inacio Lula da Silva."

KUTV 2News photojournalist Matthew Michela and web editor Larry Curtis were assaulted on July 9 while covering a protest in Salt Lake City, Utah. A man started shouting racist and transphobic slurs at the protesters, who were out against "Utah's planned inland port, a logistics and distribution hub." The man verbally and physically assaulted Michela, who he tried to stop from filming, and Curtis' shirt was ripped while getting in the middle of the fight, the U.S. Press Freedom Tracker reports.

Manuel Duran, a Memphis-based Salvadoran journalist for Memphis Noticias, which he founded, has been released from Immigration and Customs Enforcement (ICE) detention 15 months after he was arrested while covering a protest, CNN reports.
---
Misogyny in Mississippi
Robert Foster is a Mississippi state representative running for governor. I also have no issue calling him a misogynist after he barred a female reporter from covering a campaign trip with him — unless she brought a male colleague with her. The reporter, Larrison Campbell from Mississippi Today, covered the incident herself, reporting:
In two phone calls this week, Colton Robison, Foster's campaign director, said a male colleague would need to accompany this reporter on an upcoming 15-hour campaign trip because they believed the optics of the candidate with a woman, even a working reporter, could be used in a smear campaign to insinuate an extramarital affair.

"The only reason you think that people will think I'm having a (improper) relationship with your candidate is because I am a woman," this reporter said.

Robison said the campaign simply "can't risk it."

"Perception is everything. We are so close to the primary. If (trackers) were to get a picture and they put a mailer out, we wouldn't have time to dispute it. And that's why we have to be careful," Robinson said Tuesday afternoon by phone.
The "Billy Graham rule" Foster invoked, recently popularized by Vice President Mike Pence, is the dictionary definition of discrimination and misogyny: it says a man cannot be alone with a woman other than his wife (unless his wife is also present). It says that a woman cannot be trusted in a professional setting with a man because it'll conjure the appearance of sexual impropriety. In film and TV, female journalists are often portrayed as smitten by male sources or colleagues so much that they cannot perform their jobs objectively. This is fiction, not reality. On the other side of the operation, politicians like Foster and Pence routinely deny advancement opportunities to female staffers under the guise of this so-called principle. The Billy Graham rule insults the intelligence of women and harms their professional advancement. In this case, it's also a government threat against the free and independent press—and the entire public suffers as a result.
---
That's all for this week. Thanks for reading and I'll see you next Tuesday! Send tips and feedback to sgnover@gmail.com.