Securing the Homeland?
DHS's mission should not be about collecting intel on journalists and protestors
I'm Scott Nover. Welcome back to Pressing, a newsletter about press freedom. If you haven't yet subscribed, you can do so here and receive this letter in your inbox every Tuesday morning.
This is the 49th issue of Pressing and it's great to have you with me. Please send me feedback, thoughts, suggestions, and tips at sgnover@gmail.com.
---
Homeland Security Compiles Intel on Journalists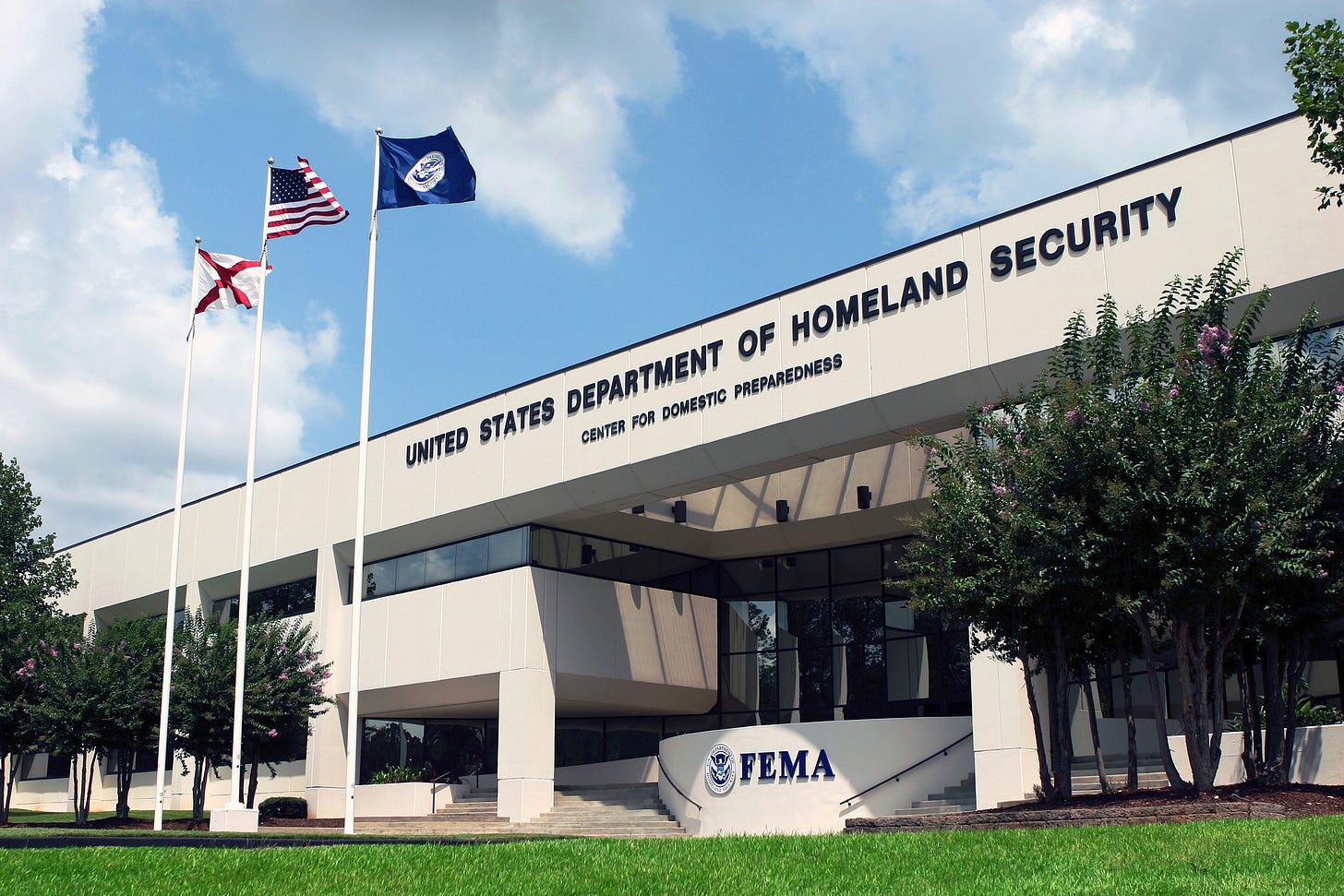 Last week, Washington Post reporter Shane Harris broke a mind-boggling story: The U.S. Department of Homeland Security had compiled intelligence reports on American journalists covering the ongoing protests in Portland, Ore. DHS's Office of Intelligence and Analysis compiled three reports with information on two journalists—Mike Baker of The New York Times and Benjamin Wittes of Lawfare. Here's why this is important:
The DHS intelligence reports, which are unclassified, are traditionally used for sharing the department's analysis with federal law enforcement agencies, state and local officials, and some foreign governments. They are not intended to disseminate information about American citizens who have no connection to terrorists or other violent actors and who are engaged in activity protected by the First Amendment, current and former officials said.
Acting DHS chief Chad Wolf condemned the actions by department officials and Brian Murphy, the acting under secretary for intelligence and analysis, was reassigned for overseeing the collection. Harris' reporting also set off alarm bells in Congress, prompting inquiries from both the House and Senate.
The Post's reporting comes on the heels of widespread criticism of DHS's aggressive role aimed at quelling the police reform protests in Portland. Leaked DHS documents showed the agency put together intelligence "baseball cards" about arrested protesters, to "try to understand their motivations and plans," Harris reported.
Columbia Journalism Review's Jon Allsop wrote about the attacks on journalists during these protests and the U.S. Press Freedom Tracker has detailed 50 "aggressions" against journalists since May 16, including five arrests and eight physical attacks by law enforcement. DHS even issued guidance to federal agents about the conditions under which it can arrest journalists during the protests, as The Nation reported.
The work of the Department of Homeland Security, established presumably to make Americans safer, should not include building and disseminating intelligence briefs about journalists and protesters, those exercising their First Amendment rights.
Josh Sternberg, in his newsletter The Media Nut, put it well:
As the media industry (as well as our general society) dances on a knife's edge, a government that treats the press as villains can only lead down a dark path. Democracy doesn't die in darkness; it dies as the light slowly dims, step by step. 
---
Hey there! Do you love Pressing and want to support it? If you are able and interested, please consider a paid subscription here! I produce this letter on my own dime and in my own time. (Disclaimer: I have not been able to produce paid-only posts in a while, but hope to resume before long)
---
The Seattle Subpoenas
In Seattle, a group of journalists representing The Seattle Times and four local TV stations—KIRO 7, KING 5, KOMO 4 and KCPQ 13—were subpoenaed last month for their role covering the city's protests on May 30. King County Superior Court Judge Nelson Lee said that the journalists would have to hand over unpublished photos and videos from the protests to the Seattle Police Department because, Lee said, they were "critical for an investigation into the alleged arson of SPD vehicles and theft of police guns." The judge said Washington state's shield law—a statute designed to protect journalists from revealing sources in court—did not protect them in this circumstance.
Michele Matassa Flores, executive editor of The Seattle Times, wrote a letter explaining to the public why they are fighting the subpoena. "It's not that we want criminals to run free, or that we're motivated by kinship with protesters," Matassa Flores wrote. "Our reasons have nothing to do with the parties involved. They have everything to do with our role — the role of journalism — in society." Here's more from that letter:
We must stand independent of those we cover. We are documenting current events and recording history, and the more freely we're able to do that, the more informed the public will be. An informed public can ask better questions, not only of public officials and others in power, but of each other and themselves. 

Better questions, public scrutiny and accountability lead to better decisions, made in the public interest. 

That's why our nation's founders gave the free press constitutional protection. It's why we act as a proxy for the public and why our role is viewed as part of the checks and balances that are among the great attributes of our democracy. 
She said that the media organizations are exploring an appeal of the judge's decision.
In an interview with NPR's David Folkenflik, Matassa Flores added something else poignant, saying "…there's a perception among some across the country and in the White House that the media are the enemy of the people instead of being the protector of the public and a proxy for the public," she said. "We are there to report the facts and to document current events and to record history."
Amen to that.
READ HER FULL LETTER
---
Around the World
---
At Home
---
Technocracy
---
Thanks for reading Pressing today and always. Like what you read and want to support me? Consider a paid subscription here. I'll see you next Tuesday! Send tips and feedback to sgnover@gmail.com.