Somalia Tops CPJ's "Impunity Index"
Plus news about the Capital Gazette shooter and more.
I'm Scott Nover. Welcome back to Pressing, a newsletter about press freedom. If you haven't yet subscribed, you can do so here and receive this letter in your inbox every Tuesday morning. (If you pitch in and select the paid option, I'll write more frequently — otherwise, enjoy the free version!)
This is the 17th issue of Pressing and I'm very happy to have you on board. Please keep the feedback coming and send thoughts, suggestions, and tips my way at sgnover@gmail.com.
CPJ's New Impunity Index Lists Somalia as No. 1 Offender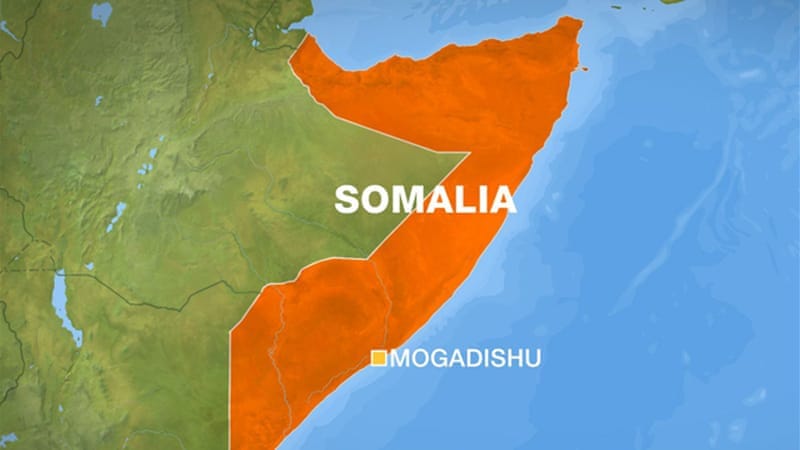 NEW THIS MORNING: The Committee to Protect Journalists' annual "Global Impunity Index" was released this morning and, for the fifth straight year, Somalia stood out among the crowd.
"War and political instability have fostered a deadly cycle of violence and impunity, along with inaction by states worldwide," the press advocacy group wrote in its report, which details the worst countries in the world for prosecuting the murder of journalists.
The list goes like this: (1) Somalia, (2) Syria, (3) Iraq, (4) South Sudan, (5) Philippines, (6) Afghanistan, (7) Mexico, (8) Pakistan, (9) Brazil, (10) Bangladesh, (11) Russia, (12) Nigeria, (13) India. "The 13 countries that make up the list of the world's worst impunity offenders represent a mix of conflict-ridden regions and more stable countries where criminal groups, politicians, government officials, and other powerful actors resort to violence to silence critical and investigative reporting," the report said.
This line in the report stuck out to me: "During the 10-year index period ending August 31, 2019, 318 journalists were murdered for their work worldwide and in 86% of those cases no perpetrators have been successfully prosecuted."
You can read the full report online here.
Capital Gazette Shooter Pleads Guilty
Jarrod Ramos, the 39-year-old man who murdered five Capitol Gazette staffers on June 28, 2018, pleaded guilty to all 24 counts in his indictment Monday. Ramos previously pleaded "not criminally responsible" due to mental illness. Ramos has also requested a jury trial to determine his mental competence.
Last June, Ramos entered the Capitol Gazette newsroom in Annapolis, MD and murdered Gerald Fisch­man, Rob Hiaasen, John McNamara, Rebecca Smith, and Wendi Winters. Four of the five were journalists, while one worked in sales for the paper.
Ramos sought revenge on the newspaper for a 2011 article detailing Ramos' probation for harassing a former high school classmate over email and social media. Ramos brought a defamation suit against the newspaper, which was dismissed by a judge.
---
Are you enjoying Pressing and want to subscribe? You can do so here:
---
The Washington Post's Questionable New Columnist
The Washington Post recently hired Juliette Kayyem as one of its newest opinion contributors. Kayyem is no stranger to journalism, as she's been a Boston Globe columnist and a CNN analyst since leaving a long U.S. government career at the Departments of Justice and Homeland Security in 2010.
But Kayyem has come under fire from press advocates for her role as a senior adviser to NSO Group, an Israeli spyware firm whose software has been used for surveillance on journalists. NSO has been the subject of allegations that it helped the Saudi regime spy on Washington Post columnist Jamal Khashoggi when Crown Prince Mohammad Bin Salman ordered Khashoggi's brutal assassination last year.
As Vice's Motherboard detailed last week, NSO Group has been repeatedly accused by human rights watchdogs, news reports, and even the United Nations of helping authoritarian governments spy on journalists.
The UN's special rapporteur on the promotion and protection of the right to freedom of opinion and expression criticized NSO's "human rights policy," which Kayyem allegedly worked on. "The Human Rights Policy raises many questions about how NSO Group plans to prevent or mitigate human rights abuses committed with the technology it makes available to governments worldwide," David Kaye, the special rapporteur said in a recent letter.
Even the appearance of hiring Kayyem, who seems to have helped clean up NSO's reputation, is shocking because of NSO's purported role in the death of Khashoggi, a Post journalist. And the Post hasn't been quiet about advocating for justice for Khashoggi, so this hire is particularly confusing and troubling.
Revenge Porn comes to Capitol Hill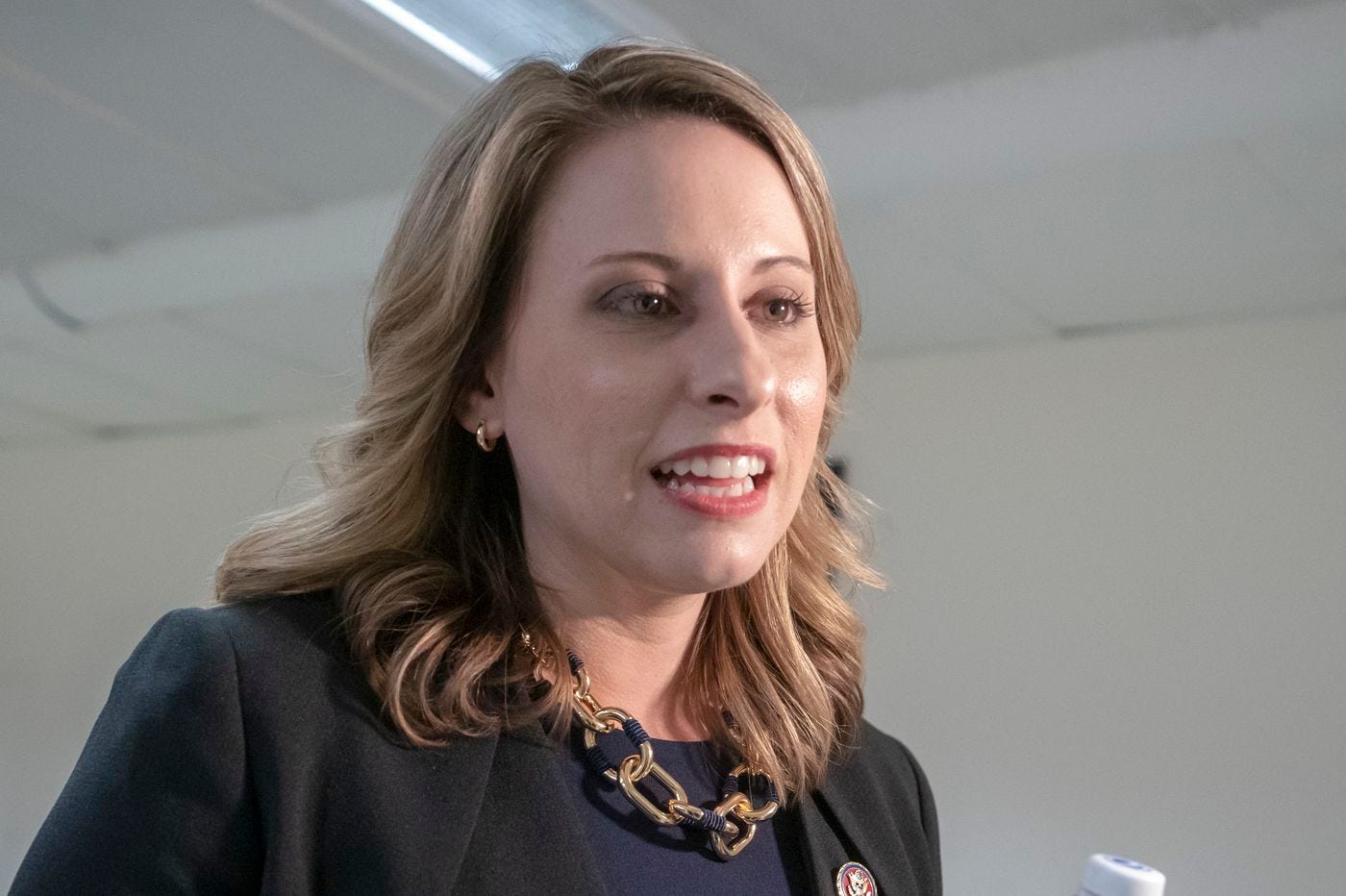 Rep. Katie Hill, a freshman Democrat, announced Sunday that she will resign after nonconsensual pornography (often referred to as "revenge porn") was published by the conservative website RedState and British tabloid The Daily Mail as evidence of Hill's improper relationships with two staffers. Hill denied a relationship with a male congressional office staffer, but confirmed a relationship with a female campaign staffer who was shown in the public images. While Hill's relationship with the campaign staffer was inappropriate, so was the publication of the revenge porn.
"This is an ugly line to have crossed," wrote Lawfare's Quinta Jurecic last week. "The United States has not historically had a culture in which political media outlets publish nude photographs of opposition politicians for sport."
From my vantage point, this seems like a scenario where multiple parties seriously erred. Hill erred in having a relationship with someone she had power over, but media organizations like RedState and The Daily Mail also crossed a line by publishing the photos. Jurecic notes that revenge porn has been criminalized in "46 states, as well as D.C. and Guam."
Hill has threatened legal action against The Daily Mail, which published far more than the single blurred photo that RedState originally offered, according to Politico. Hill's lawyers, Marc Elias and Rachel Jacobs of the firm Perkins Coie, sent the The Daily Mail a cease-and-desist letter urging the tabloid to take down the photos. They also threatened a defamation suit over claims that Hill had a Nazi tattoo.
The Daily Mail's low editorial standards have gotten it in legal trouble recently. Notably, the Mail settled two defamation suits from First Lady Melania Trump in April 2017.
More Press Freedom Headlines
Final Note
I thought this New York Times video op-ed — YouTube Is Erasing History — was really, really interesting. It explores the fine line between ensuring responsible content moderation and erasing vital evidence of human rights violations. Columbia Journalism Review's Mathew Ingram has more on this if you're interested.
---
That's all for this week. The Yankees have been eliminated from the playoffs and their pitching coach has been relieved of his duties, so please send your thoughts and prayers. I need to figure out what to do with my time between now and when pitchers-and-catchers report in mid February. Maybe I'll focus on my failing fantasy football team.
Thanks for reading Pressing today and always. I'll see you next Tuesday! Send tips and feedback to sgnover@gmail.com.