The Clock Keeps TikTok-ing
And more on the upcoming U.S. elections
I'm Scott Nover. Welcome back to Pressing, a newsletter about press freedom. If you haven't yet subscribed, you can do so here and receive this letter in your inbox every Tuesday morning.
This is the 53rd issue of Pressing and it's great to have you with me. Please send me feedback, thoughts, suggestions, and tips at sgnover@gmail.com.
The Clock Keeps TikTok-ing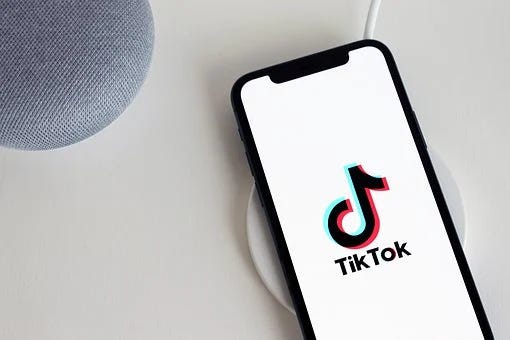 In what I view as a crucial First Amendment case, the popular social media app TikTok won a significant reprieve this weekend.
On Sunday, a federal judge in Washington, D.C. granted a preliminary injunction against part of a Trump administration executive order, delaying a ban on new app downloads from going into effect at midnight Monday.
In reviewing the app download ban, which would've compelled Apple and Google to drop TikTok from their respective app marketplaces, the judge didn't weigh in on the First Amendment free speech or Fifth Amendment due process claims. Rather, he found TikTok demonstrated "likelihood of success on the merits" of its claims that Trump "exceed the lawful bounds proscribed by IEEPA," an emergency economic powers law.
Last week, a federal judge in San Francisco granted a similar preliminary injunction on Trump's ban of WeChat, a messaging app that's one of the sole technologies connecting Americans to those in mainland China. In this case, the judge did weigh in on free speech claims, saying there were likely First Amendment violations for WeChat users who depend on the app.
Ultimately, the implications of the TikTok ruling are simple: Users can continue to download the app, and it affords ByteDance, the app's owners, more time to complete a deal to spin the company off and abide by government orders.
As I've written before in this newsletter, open internet is a free speech issue. Surely data privacy and national security issues are crucial in our advanced society, but severe actions by governments to limit important communications technologies should be justified and allegations should be proven. Otherwise, we'll end up with an internet where only companies favorable to the United States government are allowed to fully and freely operate.
---
A Note About Pressing
Hello! Thank you so much for your loyal readership. Whether you are brand new or you've been with me since last June when we started, I want to say how much I appreciate your support and readership. Writing Pressing is an incredibly fulfilling endeavor for me and I'm so glad that so many of you are as passionate about press freedom as I am.
This newsletter started when I was a freelancer and has evolved. I now have a full-time reporting job and life has become much more complicated during the Covid-19 pandemic.
Last November, I turned on the paid feature on Substack, originally charging readers a fee if they wanted access to even more writing about press freedom. Since the spring, I've lost any ability to do that—in fact, the free version of the newsletter (which you're reading) has become more like a biweekly endeavor.
So, here's the deal (as I've indicated before). If you're a paid subscriber and you want your money back, I have absolutely no issue granting a refund. Just let me know! No hard feelings.
From here forward, I'll be treating the paid option as a voluntary donation system. If you love the work I do and enjoy reading this newsletter, I appreciate any spare change you wish to throw my way. And if you don't like the options Substack gives, just email me and we can find other options! A critical mass of good-natured readers paying makes it possible for hundreds of subscribers to receive the newsletter for free.
And if you're a first time reader, you can subscribe here!
That is all. Let me know if you have any questions. And, above all, thank you for reading! - Scott
---
Ahead of the Election
Since the U.S. elections are nearing, I think it's important that we pay close attention to it. The very fact that President Donald Trump refuses to commit to a peaceful transition of power, should he lose, should raise alarm bells for every American. This is an issue foundational to our democratic republic. It's also a huge story.
No one told that story better than The Atlantic's Barton Gellman. In Gellman's cover story, "The Election That Could Break America," he explores the intricacies through which Trump refusing to concede could bring the country to the brink of a constitutional crisis. It's a must-read for every journalist and citizen.
What else is going on in Trumpland ahead of the election?
---
Across the Country
Around the World
From the Opinion Pages
In Technology
Student Media
---
Thanks for reading Pressing today and always. Like what you read and want to support me? Consider donating via a paid subscription here. I'll see you next Tuesday! Send tips and feedback to sgnover@gmail.com.