The Disappointment of April Ryan
Brian Karem's court battle trudges along and more press freedom news from the week.
I'm Scott Nover. Welcome back to Pressing, a newsletter about press freedom. If you haven't yet subscribed, you can do so here and receive this letter in your inbox every Tuesday morning.
This is the twelfth issue of Pressing and we've got a lot of news from the U.S. and around the world. Please keep the feedback coming and send thoughts, suggestions, and tips my way at sgnover@gmail.com. Let's jump in.
The Disappointment of April Ryan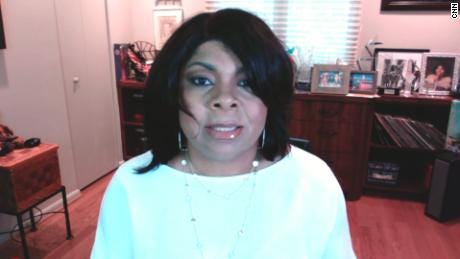 April Ryan, the CNN analyst and White House correspondent for American Urban Radio Networks, has been a symbol of press freedom in the Trump administration. Despite being repeatedly vilified by the administration, she's stood her ground and asserted her rightful place in the White House briefing room.
This has led to repeated threats against her from Trump supporters, upset by the "fake news" media they incorrectly feel she represents. Surely, the fact that she's a black woman adds fuel to the fire for the president's base. She's been threatened so much that she hired a private body guard last summer.
This is all a damn shame and shouldn't be diminished by the next part of the story. That bodyguard messed up big time… and so did April Ryan… and her employers.
A New Brunswick Today reporter, Charlie Kratovil, was physically forced out of a speech Ryan was giving in New Jersey. Ryan's private security guard took his camera and shoved him off the premises. A conference organizer berated Kratovil as they kicked him out. (Kratovil produced an email showing that he was permitted to be there by the organizers).
Joel Morris, the bodyguard, was charged with assault, harassment and theft, and he'll appear in court in September.
What really bothers me is what happened in the fallout of the incident. Ryan did nothing and said nothing for weeks until pressure mounted.
Initially, the only outlets covering the incident were local New Jersey publications, the U.S. Press Freedom Tracker, and some conservative outlets—many of which routinely pounce on any slip-up from a CNN employee or contributor.
The turning point, as I observed, was Erik Wemple's column for The Washington Post, "Speak up, April Ryan. Speak up, CNN," which highlights the hypocrisy of Ryan's actions. And those of her employers.
During the ordeal, Ryan literally said "When I speak, I do not have news covering my speeches," a mind-boggling statement for a journalist of any stature. Not to mention, the reporter in question was credentialed and the event was open to the press.
Ryan finally addressed the scandal this weekend, as mainstream outlets have started covering it ex post facto. CNN's Brian Stelter interviewed her on his Sunday morning program "Reliable Sources." Ryan indicates that Morris "overreacted" and he's no longer working for her.
But Wemple took issue with Ryan's stated rationale for not speaking up earlier. Here's his latest column, "April Ryan's lame excuses," which I think is spot on. Here's the kicker:
One hopes the outcome of the case will allow Ryan to align her statements on this outrage with her former status as a champion of the First Amendment.
Ryan is still a great journalist. But, from my vantage point, she's fallen short of the hefty task of being a press freedom symbol. It's really not that hard and it demonstrates to me that she doesn't really understand the role of the free press at all. It's never too late to learn. But it's too late to repent when you're only saying "I'm sorry" because enough of the right people said to do so.
---
If you're not already subscribed to Pressing, click here to receive it weekly:
---
The Latest on Brian Karem's Suit against the White House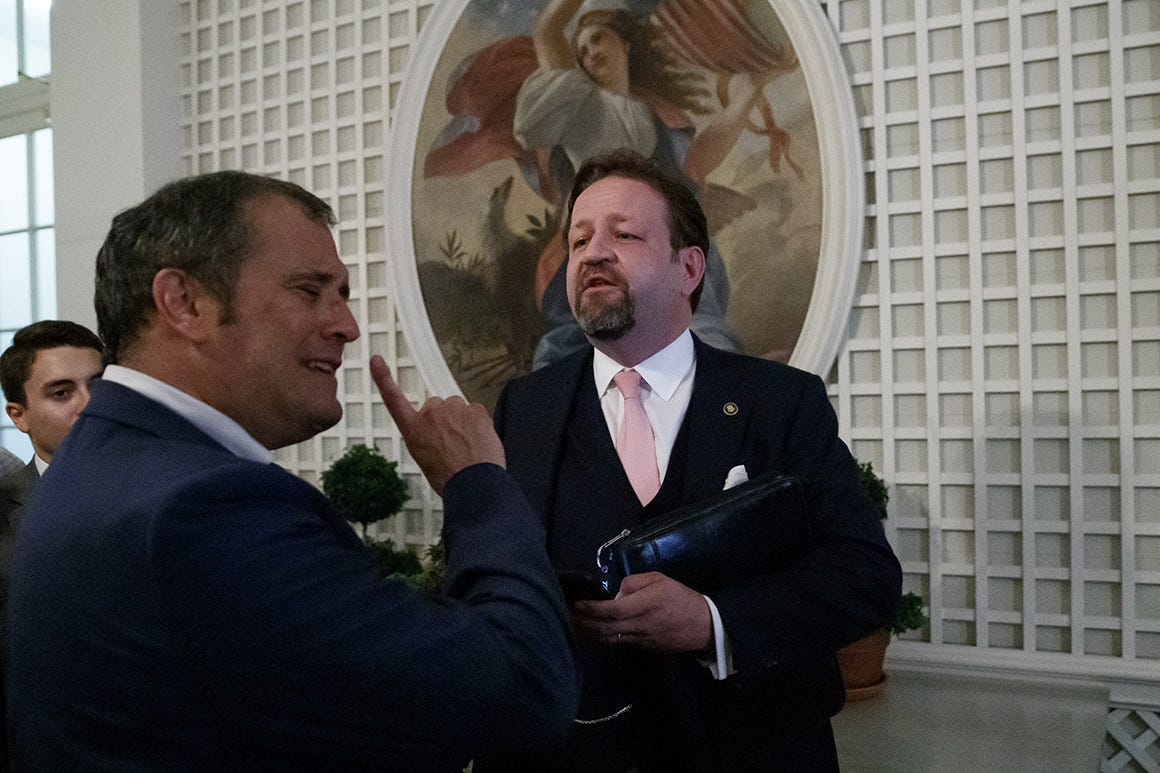 Playboy White House correspondent Brian Karem and his lawyer Ted Boutros' motion for a temporary restraining order, which would allow Karem back into the White House immediately, will be heard this morning at 10 a.m. by the U.S. District Court for the District of Columbia's Judge Rudolph Contreras, an Obama appointee.
Three amicus curiae briefs were filed on Karem's behalf this week: one from the Reporters Committee for Freedom of the Press on Thursday, a second and third from the White House Correspondents Association and PEN America yesterday. Here's a new (stronger) statement from the WHCA and its new president, ABC News' Jonathan Karl:
More from THESE United States of America
Devin Nunes' bizarre defamation lawsuit against Twitter saw its first day in a Virginia court Friday. Nunes is also suing Republican strategist Liz Mair and two anonymous parody accounts "Devin Nunes' Mom" and "Devin Nunes' Cow." The initial hearing was spurred by a motion Twitter and Mair filed saying there's no reason the case should be heard in Virginia. Rather, they want the case to be heard in Nunes' home state of California, which boasts stronger protections against frivolous suits.

Reuters reports: "Top U.S. publishers sue Amazon's Audible for copyright infringement." Book publishers have taken issue with the audiobook giant's forthcoming feature, "Audible Captions," which will show "the text on screen as a book is narrated."

The ever-controversial journalist Ashley Feinberg and her previous employer, HuffPost, have been sued for defamation over an article about Georgetown Preparatory School and its culture at the time that now-Supreme Court Associate Justice Brett Kavanaugh was a student there. In the article, Derrick Evans, the plaintiff, was reported as having helped score cocaine for David Kennedy, the 28-year-old son of Robert F. Kennedy, who died of a drug overdose. The suit against Feinberg and HuffPost has been filed in federal court in Mississippi, where Evans now lives. Feinberg recently left HuffPost after she was hired as a media and politics reporter for Slate.
---
Press Freedom Threats Around the World
---
U.S. Border Issues for Journalists
British journalist James Dyer says that a U.S. Customs and Border Patrol agent accused him of 'being part of the fake news media,"' The Washington Post reports. Here's Dyer's full Twitter thread on the incident, which you can click through to read.
Meanwhile, a Canadian journalist for the Canadian Broadcasting Corporation, Carolyn Dunn, says she was denied entry into the U.S. after the CBP said she was "imported labor," the Washington Examiner reported. Here's her thread on this incident:
Brooke Binkowski, a freelance reporter formerly with Snopes, was stopped at the San Ysidro border crossing and questioned about her reporting, the U.S. Press Freedom Tracker reports. Binkowski says she's had issues at the U.S.-Meixco border since 2017.
---
Please "
Don't Use These Free-Speech Arguments Ever Again"
I thought this piece was both hilarious and useful. Ken White, the lawyer and writer known online as @Popehat, writes in The Atlantic that, "Most speech, hateful or not, is protected by the Constitution. To pretend otherwise is foolhardy." Here's a list of the phrases he takes issue with… read the full article to hear why:
"Not all speech is protected; there are exceptions to the First Amendment."

"This speech isn't protected, because you can't shout 'Fire!' in a crowded theater."

"Incitement and threats are not free speech."

"Fighting words are not free speech."

"Hate speech is not free speech."  

"Stochastic terrorism is not free speech."  

"We must balance free speech with [social good]." / "There is a line between free speech and [social evil]."

"We must balance free speech with [social good]." / "There is a line between free speech and [social evil]."

"We talked to a professor and a litigator who said this is not protected speech."

"This speech may be protected right now, but the law is always changing."
---
That's all for this week. Thanks for reading and I'll see you next Tuesday! Send tips and feedback to sgnover@gmail.com.