The White House vs. Voice of America
The White House has launched a series of attacks against the publicly funded media outfit.
I'm Scott Nover. Welcome back to Pressing, a newsletter about press freedom. If you haven't yet subscribed, you can do so here and receive this letter in your inbox every Tuesday morning.
This is the 40th issue of Pressing and it's great to have you with me. Please send me feedback, thoughts, suggestions, and tips at sgnover@gmail.com.
---
Voice of America Under White House Pressure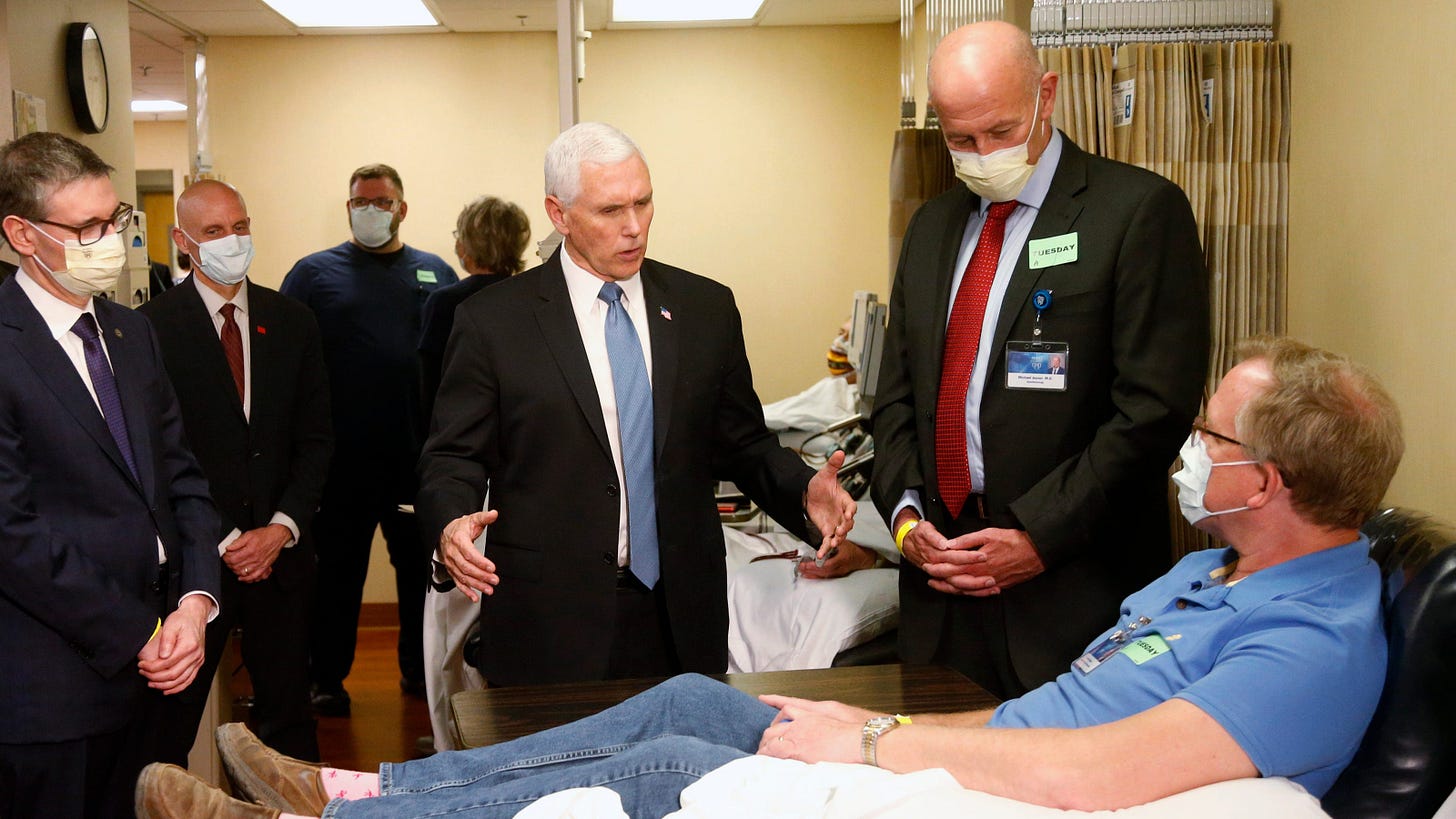 A few weeks ago, the White House attacked Voice of America (VOA), the publicly funded media organization, writing in a blog post that "VOA too often speaks for America's adversaries—not its citizens."
"American taxpayers—paying for China's very own propaganda, via the U.S. Government funded Voice of America! DISGRACE!!" tweeted White House deputy chief of staff for communications Dan Scavino that the same day.
Voice of America's director, Amanda Bennett, responded eloquently:
"One of the big differences between publicly-funded independent media, like the Voice of America, and state-controlled media is that we are free to show all sides of an issue and are actually mandated to do so by law as stated in the VOA Charter signed by President Gerald Ford in 1976. We are thoroughly covering China's dis-information and misinformation in English and Mandarin and at the same time reporting factually – as we always do in all 47 of our broadcast languages - on other events in China."
And in support of VOA, the Reporters Committee for Freedom of the Press (RCFP) sent letters to the House Foreign Affairs and Senate Foreign Relations Committees urging each to "protect Voice of America's editorial independence." The Reporters Committee's Bruce Brown and Gabe Rottman wrote in the letter:
Any attempt by government officials to interfere with the independence of publicly funded media raises the specter of state control and coercion, which should be anathema to all Americans. We ask you in your oversight role to protect VOA's autonomy.
But this wasn't the only recent White House broadside against VOA.
Last week, VOA reporter Steve Herman said he was banned from Air Force Two for tweeting out information sent from the Vice President's office. The guidance, according to the Veep's office, was off-the-record information to help the press plan logistics around Mike Pence's Mayo Clinic visit. The guidance told reporters they needed to wear a mask for the trip. You may recall that Pence himself did not actually wear a mask, resulting in some public condemnation and a statement of regret from the VP.
While it's a no-no to report on or tweet off-the-record information, the Washington Post's Paul Farhi reports that there's some debate about how long that off-the-record agreement actually applies, as it contained pre-trip logistics for a trip that already happened. A Wall Street Journal reporter, Gordon Lubold, tweeted something similar with no consequences.
IN THE OPINION PAGES:
---
Do you love Pressing and want to support it? If you are able and interested, please consider a paid subscription here! I produce this letter on my own dime and in my own time.
---
World Press Freedom Day
Sunday, May 3 was World Press Freedom Day. But these are not easy times for journalists. There is physical danger from oppressive regimes, increased restrictions for the press in the name of Covid-19, and the actual threat of the virus during news-gathering efforts. Here are some of the headlines from this important day:
---
New Resources for Journalists
---
What Else Is New?
---
And Lastly This…
---
Thanks for reading Pressing today and always. Like what you read and want to support me? Consider a paid subscription here. I'll see you next Tuesday! Send tips and feedback to sgnover@gmail.com.