This is How Press Freedom Dies in Egypt.
Mada Masr's newsroom was raided and journalists were detained Sunday.
I'm Scott Nover. Welcome back to Pressing, a newsletter about press freedom. If you haven't yet subscribed, you can do so here and receive this letter in your inbox every Tuesday morning as well as special features for paid subscribers.
This is the 21st issue of Pressing and it's great to have you with me. Please send me feedback, thoughts, suggestions, and tips at sgnover@gmail.com.
This is How Press Freedom Dies in Egypt.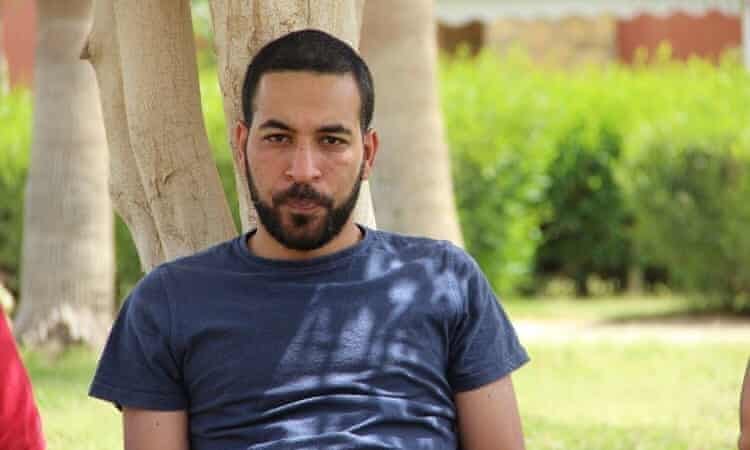 Mada Masr has been called the "last major independent [news] outlet" and the "last bastion of press freedom" in Egypt.
On Sunday, however, "plainclothes security forces" raided the news website and detained four staffers, including editor in chief Lina Attalah. Police immediately confiscated staffers' electronics — namely, laptops and cell phones — and returned them nearly four hours later.
Attalah and the three other detained staffers were released later in the day Sunday. CNN reported that two freelance translators and a camera crew from the French TV network France 24 were present during the raid, which occurred around 1:30 p.m. local time Sunday, were questioned by police. The Guardian reported that two foreign staffers, one American and one British, were taken to get their passports, but were later cleared to remain in the country.
On Saturday, the day before the newsroom raid, Mada Masr news editor Shady Zalat was detained without an arrest warrant. Zalat's home was raided and police seized his work documents and electronics, according to CNN. (The France 24 camera crew were there interviewing staffers about Zalat's arrest.)
Mada Masr was originally started in 2013 after the newspaper Egypt Independent temporarily shut down its editorial operations. Mada Masr's website has been blocked inside Egypt since 2017, a sign of the intense crackdown of the independent press. (The BBC noted many citizens access the website via VPNs.)
Press advocacy groups including the Committee to Protect Journalists (CPJ) and Reporters Without Borders (RSF) groups strongly condemned the raid and detentions.
"Mada has shown nothing but courage in reporting the news against all odds and in the face of brutal repression," said Sherif Mansour from the CPJ. "Egyptian authorities must end their retaliation campaign against Mada Masr and release its staff from custody immediately."
"This is not just another major blow to Mada Masr, which has already been weakened by the blocking of its website within Egypt," said RSF's Sabrina Bennoui. "It is also another major violation of the Egyptian public's right to be informed. The authorities must stop persecuting the media and all forms of independent journalism."
Egypt has laws against disseminating "fake news" and ranks 163rd out of 180 on RSF's ranking of countries for press freedom.
---
A Big Win for Privacy at the Border
Last Friday, I wrote about a major privacy victory secured by the American Civil Liberties Union (ACLU) and the Electronic Frontier Foundation (EFF). The duo of advocacy organizations sued over the government's practice of seizing electronics at U.S. border points—and won.
I wrote about this legal battle for paid subscribers. To read this item and get regular Friday briefs just like it, subscribe here!
And here's a Thanksgiving special if you subscribe before December!
Want a sample before you spend money? I published my first essay on India's retaliation against journalist Aatish Taseer — now in exile — on Medium.
---
More Headlines Around the World
The Washington Post link is from Jason Rezaian, a global opinions writer, which brings me to…
Jason Rezaian Wins in Court
Jason Rezaian, the former Tehran bureau chief for The Washington Post, won a legal battle against Iran, the country that imprisoned him for 544 days and used him as a pawn in their nuclear negotiations with the United States.
U.S. District Judge Richard J. Leon awarded Rezaian, his brother Ali, and his mother Mary a collective $180 million in a default judgment, as the Islamic Republic failed to respond in court.
Jason and Yegi are friends of mine, subscribers to this newsletter, and national heroes. While enforcing this decision is tough, I wish the Rezaians all the happiness and good fortune the world has to offer. We each owe Jason, Yegi, and their families an enormous debt for what they went through.
Read my extensive Q&A with Jason about his memoir 'Prisoner,' published last year in The Atlantic.
And you can order 'Prisoner' here. It's a phenomenal and important read.
---
Headlines from across America
---
Thanks for reading Pressing today and always. I'll see you on Tuesday! Send tips and feedback to sgnover@gmail.com.
… And happy Thanksgiving from my family to yours!