Calamity in Kashmir
Plus, an update on Brian Karem's suspension from the White House and more.
I'm Scott Nover. Welcome back to Pressing, a newsletter about press freedom. If you haven't yet subscribed, you can do so here and receive this letter in your inbox every Tuesday morning.
This is the eleventh issue of Pressing and we've got a lot of news from the U.S. and around the world. Please keep the feedback coming and send thoughts, suggestions, and tips my way at sgnover@gmail.com. Let's jump in.
Calamity in Kashmir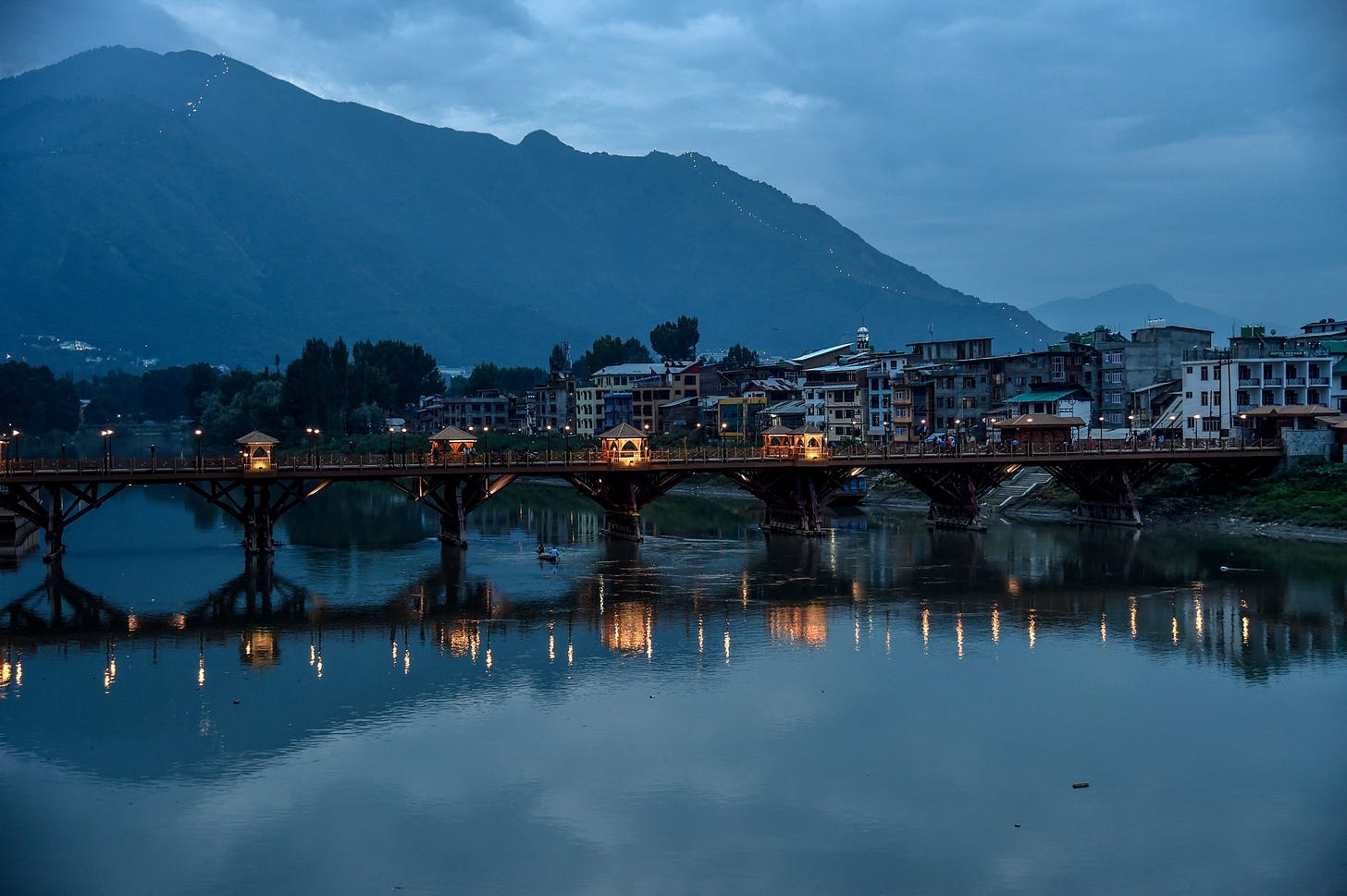 The escalating situation in Kashmir has been tenuous for journalists since the Indian government revoked its special autonomous status on August 5. For one, the Indian government has made it extremely difficult to communicate, shutting down mobile, internet, and landline connections, as The New York Times reported.
Reuters wrote about this "communications blockade": While the Indian government denies they've restricted freedom of the press, Reuters reports that "only five newspapers out of 174 dailies are now publishing." (The New York Times said 6 of the 50 major Kashmiri newspapers are printing.) Television stations have been taken off the air.
The Times wrote about the effect on journalists last week, telling the story of a newspaper editor that has to drive to the printing press with a hard drive in hand in order to get his newspaper printed every morning. There's a ton of demand for news, though:
"People are desperate to see a newspaper," he said. "The other day I sold 500 copies in five minutes."
Because of checkpoints, journalists often can't get home and have resorted to sleeping on newsroom floors. Al Jazeera reported that at least one foreign correspondent has been told to leave the region.
"Practicing journalism has never been easy in the Kashmir Valley, a conflict-torn region whose status has long been contested between India and neighboring Pakistan." Jon Allsop wrote in Columbia Journalism Review. "In the past nine days, it's become almost impossible."
There are constant safety and security concerns: the Committee to Protect Journalists reported that at least 2 journalists have been detained in the state of Jammu and Kashmir. The Times story shows a picture of a newspaper designer who has been hit by shotgun pellets.
---
If you're not already subscribed to Pressing, click here to receive it weekly:
---
An Update on Playboy's Brian Karem
A few weeks ago, I wrote about Playboy White House correspondent Brian Karem and the White House's threat to suspend his press credentials: well, they made it official. On Friday, press secretary Stephanie Grisham suspended Karem's credentials for 30 days after an altercation with former Trump aide Sebastian Gorka at a White House event in July. You can read my lengthy recap from August 6 here.
Now, Karem says he—with help from First Amendment lawyer Ted Boutros—will sue for his right to get his credentials back. If this sounds familiar, it's because the same situation happened last year with CNN's Jim Acosta. And, in my opinion, it'll result in the same outcome: Karem should be allowed back in. The White House is operating on very shaky legal ground, and it probably doesn't care. Suspending Karem helps Trump and co. maintain their anti-press agenda, which his base loves.
"The [White House Correspondents Association] is deeply concerned about a decision by the White House Press Secretary to suspend a member's hard pass for 30 days," new WHCA president Jonathan Karl wrote in a statement. "Such a move could have a chilling effect on working journalists. As we have said before, we believe everyone should conduct themselves professionally at the White House."
(I'm not sure if that italicized "everyone" is a dig at Karem or Grisham, or a little bit of both…)
---
New in the U.S.
---
New Resources from RCFP
The Reporters Committee for Freedom of the Press has some new Knight Foundation money. Here's what they told me in an email yesterday:
Starting today, the Reporters Committee is accepting proposals from communities that could benefit from our new Local Legal Initiative, which will, for the first time in our 50-year history, place a member of our legal team in up to five locations across the country to bolster local enterprise and investigative journalism. These RCFP attorneys will help local journalists and news organizations defend their rights to gather and report the news, gain access to public records and court proceedings, and hold state and local governments accountable.
There's more in this Twitter thread here.
---
Headlines Around the World
---
That's all for this week. Thanks for reading and I'll see you next Tuesday! Send tips and feedback to sgnover@gmail.com.