Why Reporters Should Vote
And other fairy tales about journalism.
I'm Scott Nover. Welcome back to Pressing, a newsletter about press freedom. If you haven't yet subscribed, you can do so here and receive this letter in your inbox every Tuesday morning as well as special features for paid subscribers.
This is the 34th issue of Pressing and it's great to have you with me. Please send me feedback, thoughts, suggestions, and tips at sgnover@gmail.com.
Why Reporters Should Vote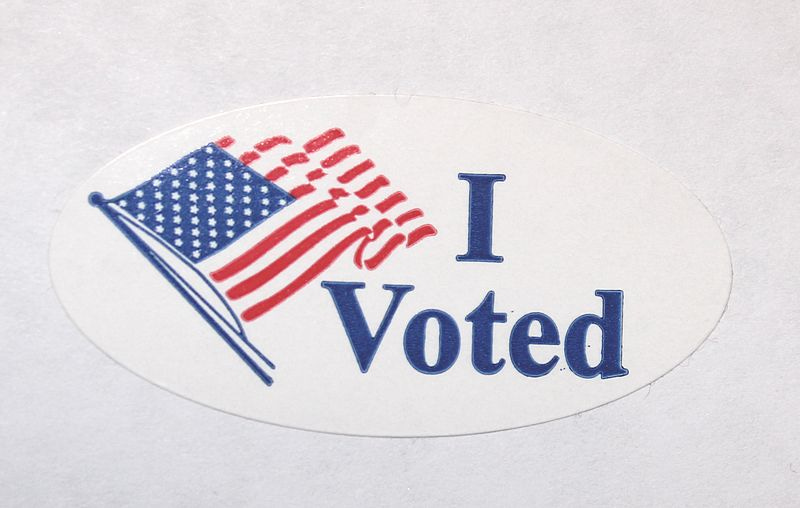 In America, voting is a right: We have the right to vote for representatives in government. It's not mandatory that citizens vote, but voting is seen as a civic duty. Of course, an abstention for many can be as powerful or as meaningful as a vote. But each American citizen should make that decision for him or herself.
In journalism, we often fight misconceptions about our industry purveyed by outsiders and fellow journalists. One of the most bizarre misconceptions is that journalists should not vote.
I recognize that political neutrality—or the pursuit of it—is a staple of newspaper journalism. I say neutrality instead of objectivity for a reason: Neutrality simply means that journalists should, in many cases, remain neutral. They shouldn't stay neutral when it comes to sorting out fact versus fiction. They shouldn't be neutral when it comes to calling out abuses of power. But, in covering electoral politics, reporting information should come before promoting individual policies, parties or candidates. It's all about asserting independence of thought, not pretending to be a neutral force devoid of bias… but not letting those biases get in the way of reporting.
So this New York Times article really irked me. In it, Peter Baker, the Times' chief White House correspondent says the following:
As reporters, our job is to observe, not participate, and so to that end, I don't belong to any political party, I don't belong to any non-journalism organization, I don't support any candidate, I don't give money to interest groups and I don't vote.

I try hard not to take strong positions on public issues even in private, much to the frustration of friends and family. For me, it's easier to stay out of the fray if I never make up my mind, even in the privacy of the kitchen or the voting booth, that one candidate is better than another, that one side is right and the other wrong.
I won't get much further into the neutrality or both sides-ism debate, but I think it's important to dispel the myth that journalists cannot or should not vote. Here's what I tweeted in response:
Just vote. Voting isn't an act of journalism, it's an act of citizenship. If you can't separate your world as a journalist vs. as a citizen, you should probably re-evaluate your personal relationship with work. You can vote without publicly supporting a party, giving money, etc.

I don't outwardly support candidates, but I often do choose to disavow the ones who bash the press. I don't donate money to individual campaigns, political causes or PACs. I am a registered Democrat in D.C. because you can't do much in the way of voting in D.C. otherwise.

We all have our own systems and mythos pertaining to our role as journalists. They all, at their best, go back to our role as independent forces able to discern fact from fiction and report on the news. But if you want to vote, vote. You as a citizen can have your say.
A lot of journalism—and a lot of being a journalist for that matter—is confusing to the general public. Pretending to be an opinion-less, robotic scribe does no one any good. But it also is unnecessary. Step #1 in breaking down the barriers between the public and the press is through demonstrating that we, too, are humans. We, too, go home from our jobs and live our lives outside of the quirks of our work. We, too, go to parent-teacher meetings and play rec sports and eat and breathe and sleep and, yes, sometimes we vote.
Let the sanctimony fade away, and just vote if you want to vote.
---
Do you love Pressing and want to support it? Do you want to read a little more every week? If you are able and interested, please consider a paid subscription here!
---
Devin Nunes Sues the Washington Post
Well, U.S. Congressman Devin Nunes is at it again. Nunes, a Republican from California who serves as ranking member of the House Intelligence Committee, is suing the Washington Post over this article that he claims is libelous in nature. The story concerns a briefing that senior intelligence official Shelby Pierson delivered to lawmakers in mid-February regarding Russia's interest in seeing President Donald Trump re-elected. The story claims that Trump learned about the briefing from Nunes.
"I never talked to President Trump about (former Acting Director of National Intelligence) Admiral (Joseph) Maguire, I didn't go to the White House, none of this was true, it was all invented by someone," Nunes said on Fox News on Sunday, before the lawsuit was filed. "I don't know if the Washington Post was conspiring with the Democrats to make up this fake news story, but they'll have a chance to meet me next week in federal court."
Note that Nunes declined to comment for the original story, but now is suing the Post. The Fresno Bee notes that this is the seventh defamation or conspiracy lawsuit filed by Nunes in the last year.
In the last year, he has also sued: a stone fruit farmer, research firm Fusion GPS, Twitter, a fake cow, The Fresno Bee, Esquire, and CNN, among others.
He's asking for $250,350,000 from the Post, which he thinks is a tool for billionaire owner Jeff Bezos to influence elections. (It's not).
What Else is New?
---
Thanks for reading Pressing today and always. Like what you read and want to support me? Consider a paid membership here. Otherwise, I'll see you next Tuesday! Send tips and feedback to sgnover@gmail.com.