Voice of America goes to Congress—and Court
The saga continues
I'm Scott Nover. Welcome back to Pressing, a newsletter about press freedom. If you haven't yet subscribed, you can do so here and receive this letter in your inbox every Tuesday morning.
This is the 55th issue of Pressing and it's great to have you with me. Please send me feedback, thoughts, suggestions, and tips at sgnover@gmail.com.
---
Voice of America's Saga Continues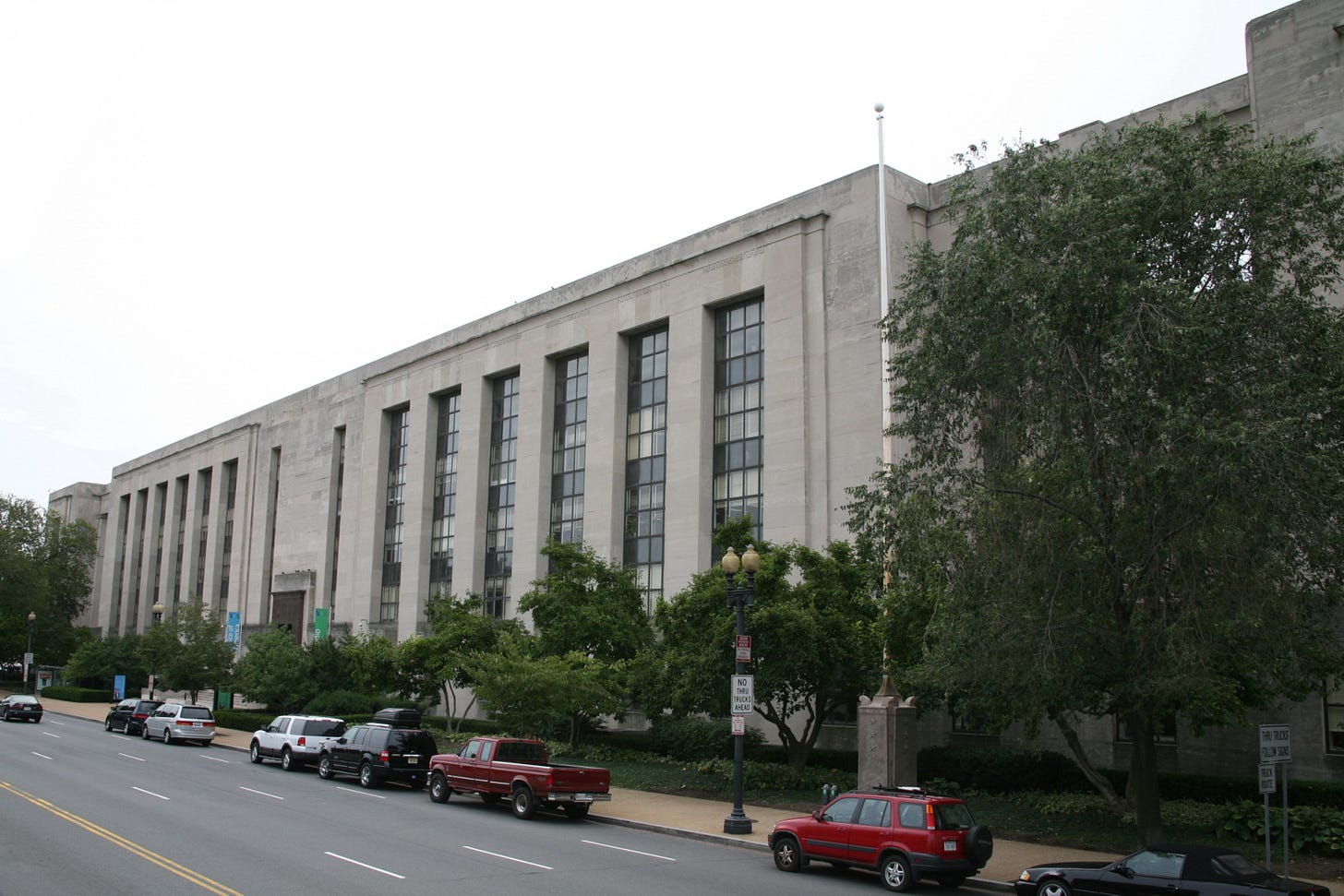 In the spring, I wrote a fair bit about the Trumpification of Voice of America, an independent media outlet under the purview of the U.S. government.
To recap: President Trump nominated conservative filmmaker Michael Pack to lead the U.S. Agency for Global Media, the government broadcasting agency that oversees VOA and other state-owned outlets. Pack was confirmed by the U.S. Senate in June. Soon after, VOA director Amanda Bennett and deputy director Sandy Sugawara resigned and Pack fired the heads of Radio Free Asia, Radio Liberty/Radio Free Europe, and the Middle East Broadcasting Network. He has also threatened to fire officials and cut funding at the Open Technology Fund, which promotes internet freedom.
The Wall Street Journal listed Pack's misdeeds concisely here:
Since his Senate confirmation, Mr. Pack has removed half a dozen senior staffers at USAGM, pushed out the chiefs of the main media outlets, declined to sign off on visa renewals for journalists, frozen funding for key overseas work and hobbled the day-to-day operations and congressional oversight of the agency, the lawmakers and expelled executives and journalists said.
NPR put this way:
Since beginning the job, Pack has sidelined executives and fired leaders at Voice of America and the other government networks he oversees. He has also moved to investigate and even punish journalists responsible for certain stories about Trump, Democratic presidential nominee Joe Biden and the racial justice protests that roiled the nation this summer.
And in recent weeks, this drama has carried over to the halls of Congress and federal court.
In a recent House hearing, a bipartisan group of legislators were swift and sharp in their condemnation of Pack. House Foreign Affairs chairman Elliot Engel (D-NY) said Pack was making a "mockery" of the organization and called for him to resign. Michael McCaul (R-Tex.), the committee's ranking member, said, Pack's "actions damaged support during the heights of unrest in Hong Kong, and they are continuing to do so today in Belarus."
Further exacerbating the tensions with lawmakers, Pack defied a subpoena for congressional testimony and did not appear.
Now, five USAGM officials are also suing the agency, Pack and other top aides, alleging that their actions violated the editorial firewall, a statutory mechanism "intended to insulate Voice of America and other federally funded international broadcasters from political interference," as NPR put it.
Famed media lawyer Ted Boutros, the lead attorney for the plaintiff's, said that the suit "seeks to vindicate core First Amendment principles that protect the independence and credibility of this country's publicly funded media organizations."
Here's a crucial line from the lawsuit: "Journalists are safe where they favor the administration but not where they don't."
Voice of America and its sister media outlets are commonly understood as crucial tools for American 'soft power' in foreign policy and diplomacy, though they're fiercely independent and often report critically on the U.S. government.
That independence is part of what makes them so effective. As journalists, all we have is our reputation for accuracy, fairness and independence. That's what makes readers respect our word and our work. Crippling VOA and the USAGM is not only bad for journalism and the journalists who work there, it's also bad for America.
In a time when our diplomatic corps has shrunk and our standing in the world is being questioned, including by U.S. allies, the threats at the USAGM are just another institutional pillar that's crumbling under the weight of Trumpism, an ideology that considers independent journalism antithetical to our country's principles and journalists enemies of the people.
Read my sources:
Read another voice:
---
If you would like to donate to keep Pressing going, you may do so through a "paid subscription" below. Pressing is a free newsletter, but any contributions allow me to keep producing this newsletter for everyone each week.
---
Last Week's Essay
ICYMI: Last week, I wrote about how Trump has put journalists—and just about everyone else in his vicinity—in grave danger. Simply put, it should not dangerous for journalists to cover the American president. Read my essay here.
After I published it, BuzzFeed News pulled its reporter, Kadia Goba, from White House pool duty. Politico reporter Meridith McGraw volunteered to take her place.
And here's more where that came from:
Credit to CNN's Kristin Wilson for asking White House chief of staff Mark Meadows to keep his mask on while talking to reporters.
---
RCFP's Election Resources
The Reporters Committee for Freedom of the Press recently updated its Election Legal Guide ahead of the U.S. elections, for which voting is already underway. The guide has important information about what the public and the press have a right to access, including ballots, voter rolls and initial ballot counts (depending on the jurisdictions). It also details journalists' rights and restrictions for exit polling, news gathering around polling places and the laws surrounding "ballot selfies."
For Election Day, RCFP will also have attorneys on call in key battleground states and in Washington, D.C. as part of its Legal Hotline.
More in the press freedom world…
---
Enjoy what you're reading? You can share it here!
---
In the Headlines
---
Thanks for reading Pressing today and always. Like what you read and want to support me? Consider donating via a paid subscription here. I'll see you next Tuesday! Send tips and feedback to sgnover@gmail.com.